A heart for the poor
'The hunger for love is much more difficult to remove than hunger for bread.' So said Mother Teresa, the Albanian-born nun who will be canonised on 4 September. Of course, many had Mother Teresa canonised before her death in 1997. She had dedicated almost 50 years of her life to working with the 'poorest of the poor', mainly in Kolkata, India, and with houses of the order she founded, the Missionaries of Charity throughout the world.
In the midst of this extraordinary work of service, she was plagued by a pervading sense of loneliness, absence of light, and extreme desolation. A book of her letters, journal entries and reflections called Come, Be My Light is a detailed account of the darkness that accompanied her from when she left the Loreto sisters to found the Missionaries of Charity.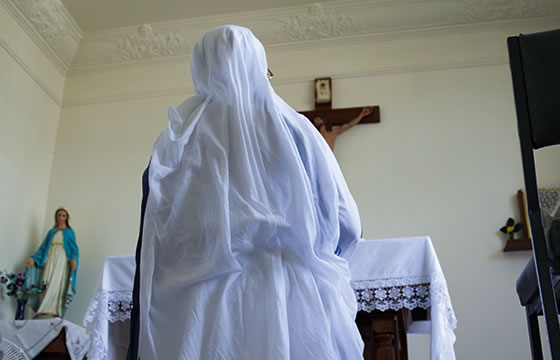 Much of her writing in the volume shows the deep solidarity and identifying with the condition of the poor she served. While initially, she sought the dying and destitute in Kolkata, she later found – as the above quote attests – that in fact, spiritual poverty was a much deeper and more difficult illness to cure.
In part, this edition of Madonna Magazine is dedicated to Mother Teresa, and those who expressly work with the most marginalised in society. It also seeks to look at different types of poverty, what poverty is, and how a heart for the poor can be expressed. The profiles included in this edition all show different ways in which people attuned to God's call have found their 'Kolkata'.
We also look at those who consider deeply the effects of poverty, who bandage the wounds at the side of the road and pour oil upon them, but also those who ask why such poverty exists. Brazilian Catholic Bishop Dom Hélder Câmara famously said: 'When I give food to the poor, they call me a saint. When I ask why it is that they have no food, they call me a communist.'
We hope this edition of Madonna, 'A heart for the poor', brings into relief some of these different questions, and hope that you too might see the ways in which your own heart is moved in the direction of the poor.