Healing the soul with music therapy – Rosie Hoban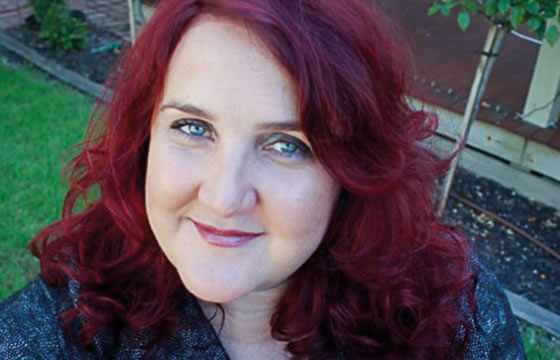 Faith has played a part in most steps of Emma O'Brien's wonderful career and important life decisions; her own faith in the power of music to connect with people, the faith of people around her and the faith people place in her.
Even now, working with some people in palliative care, she sees their faith influences the music they create with her help. Dr. Emma O'Brien OAM, arguably one of Australia's most prolific therapeutic songwriters, founded the music therapy program at the Royal Melbourne Hospital in 1997. 20 years later she received the Medal of the Order of Australia in the 2017 Australia Day Honours for her service to community health through music therapy programs.
Beyond that, Emma has made music with thousands of people in the past two decades, collaborating with hospital patients in the writing of about 500 songs. Many have not lived to hear the song played beyond the walls of their hospital room; but for their families, the music lives on, as does the knowledge of the comfort Emma's therapy provided at a crucial time. Emma now heads the music therapy department, which has expanded across the hospital and includes four staff and 28 volunteers. She's come a long way in 20 years; from the very beginning of her career at the Royal Melbourne Hospital people had faith in Emma's vision.
'In 1997 I had finished my music therapy degree at Melbourne University and asked the Royal Melbourne for a supervised placement. They had no music therapy department, but I put together a paper offering myself to them as a student for six months for free as a music therapy trial,' Emma said. 'I started there and immediately felt at home in the palliative care and cancer centres.'
After six months, Emma's trial as a free music therapist ended and she walked out the door unsure of her future. Within a week she was employed there. Enough people took notice of her work and saw what an asset Emma and music therapy could be to the hospital's allied health program. The rest is history.
Funded by the hospital and philanthropic programs, Emma's staff and volunteers ensure that music is an important part of the hospital's day-to-day life – not just in a clinical setting, but even in the hallways, in a bid to create a different environment. There's even a pianist playing in the emergency ward. Many of her volunteers are medical students who discovered the importance of music in a patient's journey through the hospital system.
'The benefits of music are varied depending on the patient and their illness. There are physical benefits for someone who has had a stroke, or music can provide motivation for someone who is struggling to cope emotionally with their illness. For other people receiving palliative care, the song and music video they create is a legacy for the people they love who they are leaving behind. When we walk into a room and introduce music therapy, it is to support that person musically in any way they need,' Emma said.
'We know music in the hospital can change the experience a person has in here. Music and singing in hallways can allow the hospital to be a place of joy.'
Emma and the other music therapists work one-on-one with patients mostly in palliative care, cancer services and neurology, helping them get through treatment or giving them a vehicle to express how they feel about their illness or as they move to their death. Many patients are referred to the team, while others self-refer, often because they are expected to have a long stay in hospital.
Over the years Emma has lost faith in formal religious structures, but her own faith has held steady. She often witnesses the faith of others in the music they create, the words they use and the comfort and peace it offers many people in their last hours.
'Most of us need ritual, I certainly do. I have seen how rituals can be important in letting people go. We are often asked by patients to sing at their funerals, often the song we wrote together, and it is a great privilege,' Emma said.
Emma has created music with many people over the years and is grateful for each of these moments, however brief.
One patient, a mother of two-year-old twins, worked with Emma to write three songs; one for each of three different stages of her children's lives. She was dying, but wanted the children to hear something from her at important times in their lives. The songs were written and recorded in the hospitals recording studio before the woman died.
'I feel very blessed to be let into people's lives, via music, at such a critical time. When they die, I hold onto the sound of music that came into their lives while they were with us. I am still in touch with some families. Once you start on this journey you are on a bus and stay on it and see where it leads. I do feel the grief, but I also feel the healing,' she said.
Emma has dual roles as RMH manager and with The Institute for Creative Health. She recently saw firsthand the power of healing music in a very different setting when, as Executive Director of the Institute for Creative Health, she ran a two-week intensive workshop at the Centre Against Violence in Wangaratta this year.
'There were some very beautiful songs written by survivors of family violence and their families. I facilitated an original song with a woman, who has carried the words around for 20 years. For the first time, she felt she had a way of expressing the trauma she has lived with. It was so powerful,' Emma said.
Emma uses music to heal herself – she always has. This year she will join her daughter, Olivia, for a performance at the Melbourne Recital Centre. The challenges and joys of her family also keep her immersed in life, living 'in the now' no matter what happens on the ward.
While Emma needs no empirical data to justify the importance of music therapy, her Ph.D. on the effect of her specialised method of guided song writing on cancer patients' quality of life, mood states, distress levels and satisfaction with hospital stay, will be published later this year.